Diwali is around the corner. A textbook definition of Diwali which everyone recalls is Festival of Lights.
However, Diwali is also an occasion when we meet family and friends, exchange gifts, dry fruits & sweets; during this week long festivities, few of us also donate to the needy and make sweets at home (off course only if you have time and energy after travelling from Point A to Point B in two hours)
But one thing which will definitely change is that, Your Routine;
You will miss your gym (someone in family will definitely ask you to clean the fans and window panes);
You will miss your morning walks (Pollution will choke you);
You will miss your yoga class (who will get up early after having vodka & tequila shots the previous night)
Basically, it will become difficult to work out and even if you are the not so working out person, you will have a reason to delay the start of your new routine. Diwali ke baad kuch start karte hai…!!!
And then over and above you will have too much of sugar to eat. The sweets which we end up eating at our in-laws house (mana kaise kare), difficult to say no to the glass of sugar loaded juice served to you by your beloved Aunty ji; (nahi nahi, hun tussi aye hon to pinna he payega, hun main dabbe vich kaise vapis pau)
Remember, 1 gm of Sugar=4 Kcal
(Famous Pandey Ji dialogue from Sab TV in Pankaj Kapur series Office Office)
Hence it becomes very important to maintain your weight and above that your good looks.
BUT we just cannot ignore the sweets and other mouthwatering yummy snacks, festivals are the only time when you can consume anything & that too being guilt free. Kyuki our dimag takes a while to make us think that we have over eaten and we need to STOP…!!!
Below you will read five cheat codes to survive this Diwali;
Five Secret tips for cheating diet this Diwali
Secret Tip 1. How to avoid or minimize your favorite traditional sweets?
Gulab Jamuns & Jalebi's are your favorite and you just cannot resist having them.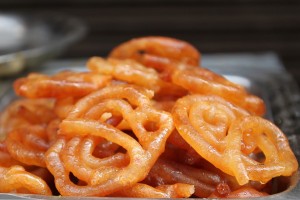 Avoid eating them with meals or eat empty stomach and just stop after having one in case of Gulab Jamun or few in case of Jalebi's…!!! Try it.
DO NOT RELISH THE SUGAR SYRUP. HAVING SUGAR IN SOLUTION FORM   IS THE WORST THING FOR STOMACH. (Many of you would have seen me or others draining the extra syrup out; Do it, you might change the shape of Gulab Jamun but you will not let it change yours, and taste doesn't change)
And if you are interested to make Gulab Jamuns at home, you can buy ready to make packets at Amazon. Gits Instant Gulab Jamun Dessert Mix has been selling for ages now.
Secret Tip 2. Do you travel to your home town to celebrate festivals?
Diwali being a long festival, many families take a break and visit their home town; You leave your 9 to 5 routine, whether you are in a job or college, but once home do not get lured by your mom or chachi to eat more…!!!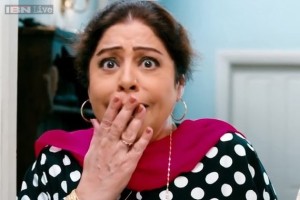 (you might hear senti lines like khaa beta khaa, kitna dubla ho gaya hain type, esp. looking towards your wife, if you are married)
Try eating a salt less meal for a start? You might not complain of any of the following:
(a) Stomach upset
(b) Binge eating fatiqueness
(c) Laziness  
Secret Tip 3. Online Food Discounts and Deals?
Are you getting these crazy messages from Papa Jones or Domino's Pizzathis Diwali (Ek pe Ek free ka offer, 20% discount coupon??) and you cannot resist ordering them?
Just refrain from eating more than one or max two slices of pizza. With already an overload of sweets and fried snacks, pizza can upset your         stomach and cause immediate weight gain.
And if you end up ordering one, ask for a thin crust wheat base instead of regular Pan. You will save some calories.
You can click here to order your pizza from Dominos or Papajohnspizza.
Secret Tip 4. Fond of Chakli's and Chips??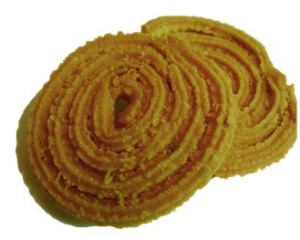 Make them fresh at home using a good quality oil instead of purchasing them. So, that the fried items are nutritionally rich than the packed ones.
And you are also wondering I will also mention which is the best oil to fry Indian food, let's follow few discussions boards on Quora.
Secret Tip 5. Can you eat sweets, snack, fried papad, as a separate meal?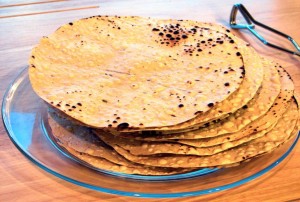 They are foods with high glycemic index and eaten in small quantities help not getting converted to fats. Don't club them with your meals.
Make them as a separate meal.
Ever heard of the miracles of positive thinking? It works on your diet as well.
Instead of saying to everyone, Iss Diwali main zyada meetha nahi kahunga / ya nahi kahungi. I am going to keep a control on my diet, say to all and to yourself that you are going to eat a lot and see how your mind and body will be prepared for a higher and better metabolism. Eating without a guilt helps in better absorption and assimilation of food. Eating with guilt releases cortisol hormone, which is famously called as Stress Hormone and they prevent fat burning.
No fat burning = Fat storage = Gain weight
Eat sensibly this Diwali without spoiling the festivities. Burn Candles and Diyas but not your Heart.
          Have Fun and wish you and your family a happy and prosperous Diwali.
Comments
comments