Hi
Welcome to my site/my world.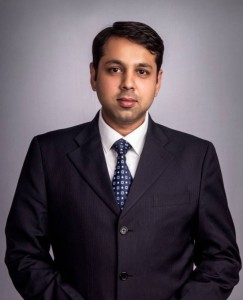 A zealous/hardcore marketer, ardent photographer, a blogger who loves his food and a foodie who loves to share his experiences with the world, my mission in life is to discover the remarkable within the mundane.
Yes, it is possible. You just gotta have the eye.
A diehard optimist nicknamed "JD" by my friends, I believe life is all about perspective, and a positive outlook is highly underrated.
I value the simple pleasures that life offers me every day and love to connect with like-minded fellas through writing and photography. Emphatically a modern gentleman and a jovial spirit known for his witty humour, I love living a life filled with meaning and entertainment. Gardening is one of my passion and recently, I have started my small organic vegetable pit.
For some Marketing is an occupation. For me, it's a flair for driving business through intelligence and insights. I have spent more than 15 years driving international business and brand management for some of the world's well-known brand, now I'm ready to take the next big leap into….. My love for photography combines with my keen interest in F&B trends, as I capture new and exciting products through my lens.
I live in Gurgaon with my beautiful wife, my parents and my two boys, who incidentally, or by virtue of a common gene, happen to share my love for food, travel and everything in between.
Join me here for the most entertaining updates on Food & Beverage and my impromptu trips to off-the-map places, as I wander in search for the next mind-blowing grub.